In late 2006, the Foundation set up the Grantmaking Assessment Department as part of the Strategic Unit for Philanthropy. Availing itself of the collaboration with Pro.Va for advice, this Department works to systematize test initiatives launched in prior years, in order to gain insight from the evaluation of the programs either just funded or directly carried out by the Foundation.

Applying the approach developed together with Pro.Va, the evaluation of the Foundation's activity pursues three objectives:
1. Account for funds employed (accountability);
2. Apply critical analysis to improve management;
3. Gain insight to help the Foundation as well as public decision-makers schedule their programs.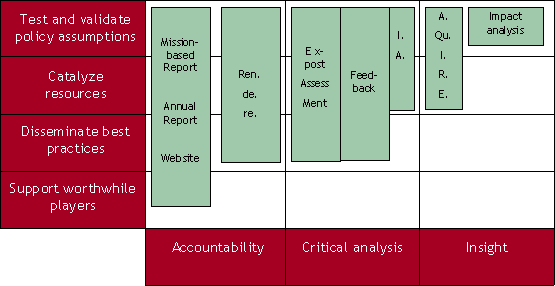 To achieve these objectives, the department avails itself of a number of specific operational instruments for each of the Foundation's philanthropic activities and the grant-making conduits through which funds are conveyed.