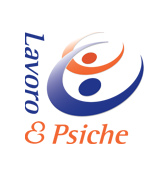 Work&Psyche is a project designed to validate and disseminate an innovative approach to employment assistance for people with serious mental disorders. Funded with €4 million this project pursues the following goals:
- increase employment in public agencies, social enterprises and mainstream businesses as well as job tenure for people with mental disorders;
- support and ease the transition of these people into employment, foster their social inclusion and promote the development of interpersonal relationships by them;
- encourage the formation of a coordinated system of private and public services to support people with mental disorders ;
- raise awareness in the labor market of the importance of integrating people with mental disorders into the world of work;
- launch partnerships of businesses, social enterprises and public services for the promotion of the integration of people with mental disorders into the world of work;
- develop an employment assistance policy for people with mental disorders based on the project experience, if successful.

Work&Psyche introduced three key novel features:
1. the establishment of Technical Committees within 4 Mental Health Coordination Units (MHCUs) in Lombardy (regional healthcare circular 19 of 2005);
2. the presence of a professional (the "Coach") entirely dedicated to facilitate employment of people with mental disorders. The Coach works synergistically with all local public services to put in place all actions needed for an effective personalized employment assistance program for these disadvantaged people.
3. the strictly scientific method applied to measure the project outcomes, i.e. a randomized controlled trial. The trial measures outcomes in terms of employment status and overall wellbeing of the people involved in the project.
This four-year project was endorsed by Lombardy's Regional Administration Directorate General for Healthcare and implemented in two steps:
participatory design of guidelines by the Steering Committee made up of representatives from Fondazione Cariplo, Lombardy's Regional Administration, the Confederation of Italian Co-operatives, the Confederation of Associations helping people with mental health problems and their families in Lombardy, the Lombardy branch of the Confederation of Italian Industry, the Mental Health Department of Milan's Sacco Hospital and Asvapp an organization engaged in research, analysis and assessment of public policies (September 2008);
pilot testing at 4 select Mental Health Coordination Units in the Provinces of Bergamo, Como, Milan and Sondrio covering 8 hospital centers, in 300 people with mental disorders taken care of by 15 coaches (September 2012).
Upon completion of the project Fondazione Cariplo will present the project's results to the scientific community and to Lombardy's Regional Administration for their assessment of the outcomes of the actions taken under the project and dissemination of successful practices in view of permanently establishing effective policies for the integration of people with mental disorders into the labor market
In Lombardy the number of people with mental disorders grew from 77,000 in 1999 to about 110,000 in 2008. One of the major problems faced by these people is the lack of employment opportunities, yet employment is unanimously seen as key to their rehabilitation.
Related content