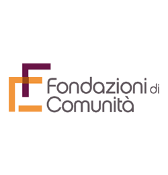 Promoting community philanthropy
As part of its efforts geared to promote philanthropy, the culture of giving and the development of civil society within local communities, in 1998 Fondazione Cariplo launched the Community Foundations project.
Community Foundations are an innovative and sophisticated example of local independent philanthropic organizations. The first Community Foundation was founded in the United States in 1914 and set off a movement that led community foundations to rapidly expand domestically and internationally, especially in Europe.
Fondazione Cariplo has had the merit of introducing their successful model in Italy, adjusting it to the specific local needs. Since the launch of Fondazione Cariplo's Community Foundations project in 1998, as many as 26 community foundations have been established in Italy, of which 15 set up by Fondazione Cariplo in Lombardy provincial capital cities, as well as in Novara and Verbania.
The Community Foundations created by Fondazione Cariplo have set the standard for those willing to start-up such entities in our country. The international specialist press has given ample coverage of this project, which has also been the subject of many conferences and meetings in the United States, Brazil and in a number of European countries.
The challenge raised by Fondazione Cariplo
To help the newly established community foundations build their asset base Fondazione Cariplo has offered them a 1:1 endowment challenge up to €10 million, challenging them to meet the fund-raising target it set for them as proof of their deep local roots and appreciation, and promising to match those funds.
Related content