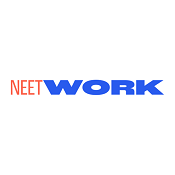 In Italy, there are over 2 million young people in the 15-29 years age group who are "Not in Education, Employment or Training" (NEETs), 230,000 of them in Lombardy (17% of the total population in the same age bracket).
NEETS are a varied mix of youngsters in terms of level of education, age, attitude towards the job market (active and inactive), family background. A significant portion of them has a low education level. 40% of NEETs in the 15-29 age bracket have middle-school or lower education, a percentage that rises to 42% in the 15-24 age group. These youngsters have poor skills, lack support from family and society, are disheartened about their future prospects and disenfranchised.
NEETwork is an initiative that strives to engage or re-engage youngsters who for varied reasons left education prematurely and are excluded from the labor market, by offering them a paid traineeship at a nonprofit organization in Lombardy.
The specific goals of the intervention are:
increasing understanding of the NEET phenomenon;
testing new ways to engage young people;
increasing NEETs labor market engagement rates.
The project is designed for NEETs in the 18-24 age group, with a level of education not higher than lower secondary (middle school) who have been unemployed for 3 months, and are not spontaneously responding to active labor market policies. In particular, the intervention leverages the overall mechanism of the Youth Guarantee in the Italian region of Lombardy.
In light of their mission and attention to the individual, third sector organizations are considered ideally suited to take care of vulnerable youths, motivate and offer them the opportunity to learn and gain work experience.
In brief, the intervention entails:
the engagement of nonprofit organizations in Lombardy, the collection of traineeship offers, the provision of financial incentives (coverage of part of the monthly allowance paid to the trainee, of the costs of the occupational safety and third-party liability insurance, of issuance of pay slips, costs and delivery of mandatory occupational health and safety training) and administrative support to the organizations that signed up to the initiative;
reaching out to those young people who meet the eligibility criteria for participating in the project, among those who submitted their CV with an employment service center or an Adecco recruitment office and among those who responded to a targeted campaign on Facebook or submitted their application via the website www.neetwork.eu; first telephone contact to check the youngster's interest in the project, two interviews with NEETwork recruiters; identification by recruiters of the best candidate/traineeship match, offer and activation of a paid traineeship for the youth.
Progress to date
The campaign conducted to raise third sector awareness and solicit traineeship offers (through the website www.neetwork.eu) yielded significant results. Over 530 traineeships were offered by 260 NPOs, almost across Lombardy, in a variety of positions (in offices, production and services), which reflects the diversity of the nonprofits involved, mostly social cooperatives and consortia, but also foundations, various associations and religious organizations.
The activities deployed to reach out to young people yielded over 44,000 potential candidates. Of these, after the checks made by Lombardy Regional Administration staff, some 23,000 youngsters were found to meet the project eligibility criteria (unemployed for at least 3 months and not registered with the Youth Guarantee). Young candidates residing near the place where traineeship positions were offered (some 10,000 people) were contacted. A large number of them could not be reached, either because they did not answer the phone or because they had entered a phone number that was not longer valid. Of those who could be reached and confirmed their willingness to participate in the project, some 204 youths have started a traineeship program to date.
Notably, engagement of youngsters through the social networks has proven particularly effective compared to traditional channels (employment service centers, recruitment firms).
Matteo and Andrea's stories
Domenica and Giuseppina's stories
Emanuele and Miriana's story/stories
​Partners
Project partners are:
Fondazione Cariplo
Adecco Foundation for Equal Opportunities
CGM-Mestieri Lombardia
Toniolo Institute (Youth Division)
The Project is conducted in collaboration with the Lombardy Regional Administration.
Evaluation
The wealth of information gained about the target population (youth aged between 18 and 24, with low education and not in employment), the large number of young people involved in the project, and the impact of traineeships on them, may offer new, valuable insights that can help understand how to best combat the NEET problem. Quantitative and qualitative analyses of project data are undertaken to measure outcomes not only regarding employment but also personal development of the young people participating in the project.