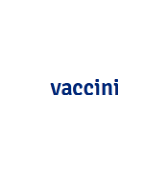 Research on vaccines
Support to medical research has been a priority for Fondazione Cariplo since 2001.
Research on vaccines has been one of the initiatives funded by Fondazione Cariplo under its Action Plan 6 "Increasing the level of scientific excellence of basic medical research teams by funding research projects with a strong impact on the international scientific community".
The ultimate goal of this initiative has been to identify new approaches to the development of vaccines for the prevention of infectious diseases. This goals has been pursued by promoting and supporting innovative projects capable of bridging the gaps in our knowledge of the immune system and of the biology of pathogens.
Being well aware of the huge capital expenditure and of the complexity of vaccine development and production that only the pharmaceutical industry can sustain, Fondazione Cariplo has elected to focus on funding research projects that do not involve directly an industrial partner, but can prove to the industry the development potential of vaccines as products. With its initial support, the Foundation thus set in motion a process which could ultimately bring about novel vaccines against infectious diseases.
This initiative was developed in two steps. In the first step, the Foundation selected the most innovative, original project ideas among those presented by partnerships led by organizations operating in the Foundation's constituency. In the second step, the selected partnerships were asked to submit detailed projects that were reviewed on their merits. The worthiest projects were awarded a Foundation's grant.
Both project ideas and detailed projects were peer-reviewed by a panel of experts in the area of infectious diseases and vaccines, some of them from the industry and some others with knowledge of the philanthropic sector.
For information on this initiative go to the website iniziativavaccini@fondazionecariplo.it