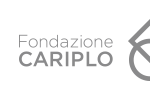 A new approach to social hospitality
The Housing Emergency Project was launched to test a new approach to emergency accommodation with solutions that provide an alternative to dormitories, specifically small complexes where people in need can spend the night or live temporarily.
The project leverages local resources and solidarity by strengthening and broadening the coordination of the various organizations in order to foster the rehabilitation and social inclusion of the individuals in need. The project entails the development of cost-effective, viable solutions that build consensus in the local population, thus making the problem more easily manageable and solutions more readily available locally.
After an initial phase when the feasibility of the project was investigated, five initiatives were selected in Bergamo and the Milan Diocese. Fondazione Cariplo budgeted €1,850,000 for its financial support to the development of the complexes and the initial two-year test phase of the project.
Project implementation in Milan and Bergamo
Coordinated and supported by Milan Caritas and the S. Carlo Foundation, three parishes within the Milan Diocese provided some of their properties and granted the project partners the rights to use them for fifteen years. The local parish communities have been involved in the planning of the social hospitality services right from the start, and local volunteer groups have been mobilized for the operation of these services. Property renovation was completed in 2010. The three complexes and related services were inaugurated in October 2010.
In the Bergamo area, two small complexes, one owned by the municipal administration of Bergamo and the other by the Longuelo parish, were given for ten years to Opera Bonomelli an association that acts as the lead organization in a partnership of entities that are engaged in the fight against marginalization and the provision of social and hospitality services to people in need. In 2009 renovation was completed and the two complexes began operation. Currently these two properties accommodate 6 people in need and a group of young volunteers who provide assistance to them. The volunteers were recruited, trained and supported by the partnership. To promote exchange of ideas and experiences as well as the engagement of other people within the community, especially young people, the project's blog was launched. The blog is run by the young volunteers. In 2010 new young volunteers were trained to continue this pilot project.
Related content