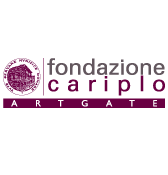 Fondazione Cariplo's Collection: inestimable works of art
ARTGATE is a project launched to unveil Fondazione Cariplo's art collection in a virtual gallery. By navigating through the website www.artgate-cariplo.it you can admire the entire collection or take a tour of selected works complete with details about the works, their authors and other information.
Fondazione Cariplo boasts an art collection of considerable historic and artistic value. It comprises 767 paintings, 116 sculptures, 51 artifacts and furnishings dated from the first century AD to the late twentieth century.
Fondazione Cariplo's collection features a broad range of artworks, from stone artifacts dating as far back as the first century AD to medieval wooden sculpture, through Italian Renaissance paintings and the Baroque to the masterpieces of nineteenth century Italian, and specifically Lombard art. The collection also includes twentieth-century Milanese artists.

A collection that has grown over time
Begun after World War I, the collection was developed through acquisitions of contemporary paintings and sculptures at numerous Milanese art exhibitions to promote the work of artists active in the Lombard area, especially the young. This policy was to continue after World War II, when purchases were made on a systematic basis from both the annual exhibition of Milan's Society for Fine Arts (Società Permanente) and from sacred art 'Angelicum' exhibitions. Later in the 1960s acquisitions were made on the occasion of sales from auction houses. Cariplo collections expanded significantly through the IBI acquisition in 1967. Fondazione Cariplo made further important buys in recent years. The gallery of Cariplo's chairmen portraits comprising paintings and sculptures from the nineteenth and twentieth centuries depicting quite a few of the most important figures of Italy's modern economy rounds off the Foundation's collection.