Community resilience - Opr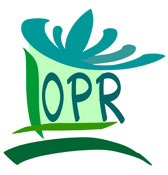 This database contains a wealth of information on initiatives relating to community resilience across Italy. It includes information on projects and events on this theme, and on how to get funding, and is the first of its kind in Italy.
The information is the result of mapping and analyses backed by our Foundation and conducted by the research and analysis team created by the Department of Architecture and Urban Studies (DAStU) of the Milan Polytechnic as lead organization in partnership with the Interuniversity Department of Regional and Urban Studies and Planning (DIST) of the Turin Polytechnic, the University of Molise, Fondazione Lombardia per l'Ambiente, and ResilienceLAB.
The work of the team spans from the concept of resilience, its multifaceted scientific and cultural connotations and relevance, to its real-world applications, focusing on most significant experiences and practices in promoting resilience at the local level in Italy.
The purposes of the work of the research and analysis team have been as follows:
providing an inventory of resilience practices in Italy, including those relating to the projects funded by Fondazione Cariplo under its calls for projects seeking to boost community resilience;
furthering scientific progress on resilience and climate transition through research across communities and local systems;
creating a set of criteria and frameworks supporting development of resilience projects and solutions, and also dissemination of resilience practices;
encouraging networking of players engaging on resilience.
Related content