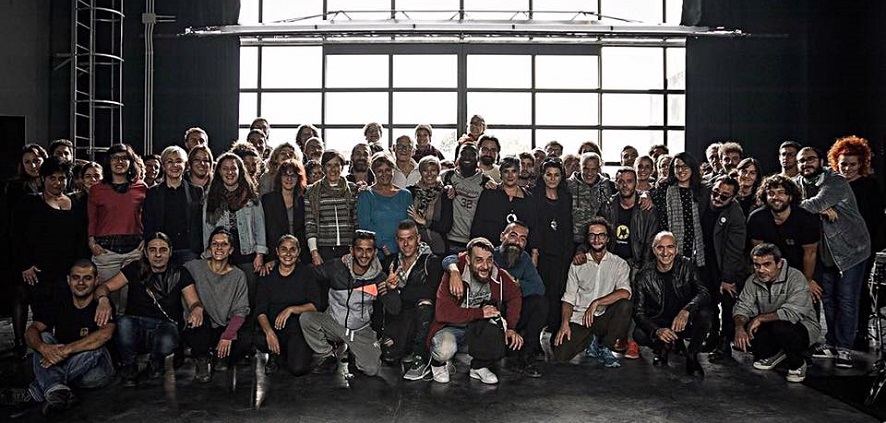 Per Aspera ad Astra (through hardships to the stars) - changing prisons through culture and beauty - is an initiative promoted by the Association of Italian banking foundations and savings banks (ACRI) for the purposes of: networking theatre experiences in Italian prisons; reinforcing existing projects in correctional facilities and promoting new ones; and starting and consolidating theatre and other performing arts and crafts programs for detainees. The idea came from ACRI's Committee for arts & culture and the initiative was launched in 2018.
Per Aspera ad Astra is modeled on the experience of the Compagnia della Fortezza theatre company that for over thirty years has been doing an excellent job with inmates in the Prison of Volterra leveraging the power and values of arts and culture, and in particular of theatre.
Now in its third iteration, Per Aspera ad Astra is backed by 10 banking foundations that are members of ACRI, and involves 12 correctional facilities and as many theatre companies working in prisons across the country, each with its own specific traits but united by a common purpose and a shared method. The foundations backing the third edition of Per Aspera ad Astra are: Fondazione Cariplo, Fondazione Carispezia, Fondazione Cassa di Risparmio di Cuneo, Fondazione Cassa di Risparmio di Padova e Rovigo, Fondazione Cassa di Risparmio di Perugia, Fondazione Cassa di Risparmio di Volterra, Fondazione Compagnia di San Paolo, Fondazione Con il Sud, Fondazione del Monte di Bologna e Ravenna, Fondazione di Sardegna.
The correctional facilities and theatre companies working with them in this third iteration of the initiative are: the Volterra prison and Carte Blanche/Compagnia della Fortezza; the Milan Opera penitentiary and Opera Liquida; the Turin "Lorusso e Cutugno" detention center and Teatro e Società; the Palermo "Pagliarelli" correctional facility and Associazione Baccanica; the Padua jail and Teatro Stabile del Veneto; the Vigevano detention center and FormAttArt; the La Spezia penitentiary and Associazione Gli Scarti; the Cagliari Uta detention center and Cada Die Teatro; the Perugia Capanne jail and Teatro Stabile dell'Umbria; the Bologna Dozza correctional facility and Teatro dell'Argine; the Saluzzo jail and Voci Erranti; the Genoa Marassi prison and Teatro Necessario