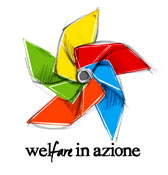 Efforts towards community-based welfare continue. Confirmation of the willingness of local communities and players to be engaged in endeavors in this direction is found in the results of the four editions (2014 to 2018) of related calls for proposals: 175 ideas proposed, 64 feasibility studies carried out with the support of fundraisers and project facilitators, hundreds of organizations involved in rethinking current welfare setup and services.
37 projects were funded under the calls, involving in aggregate 352 public and third sector partners (plus hundreds more related players). These projects received 36.5 million euros in grants vs total expenses of 82.7 million euros. The projects addressed a number of issues under an innovative and transformational approach: from vulnerability to care services and life balance, from local policies for the youth to ways of responding to the needs of people with disabilities, from mental health and connecting employee benefits with local social welfare programs to smaller-scale care solutions across the country for asylum-seekers. Within the communities where the projects funded under the first two editions of the call were held, we are seeing the first signs of change taking shape and lessons learned taking hold also as a result of efforts during monitoring activities conducted in the three years in which the projects were implemented. The communities of practices which were created in each edition of the calls, and the meetings held on themes of common interest cutting across projects funded under the various calls, have provided key opportunities to discuss and share experiences as well as lessons learned.
For insights on what's happening in the communities involved in the projects funded under the various editions of the call, visit Welfare in Action where the beneficiaries and the players involved in those projects discuss their experiences and what is being done to innovate local welfare and make it more responsive to the needs of people.
For further information:
Contacts: