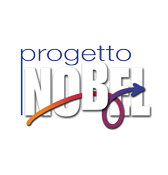 NOBEL Project – Operational Network for Excellence in Lombardy's Biomedicine
Supporting excellence in scientific research
Designed with the contribution of Nobel Laureate Renato Dulbecco, former member of Fondazione Cariplo's Steering Committee, the NOBEL Project (Operational Network for Excellence in Lombardy's Biomedicine) was officially launched in 2005, following in-depth analysis and debate that involved the entire Lombard scientific community. The project pursues excellence in scientific production through the development of technology platforms and the recruitment of young scientists to work on markedly interdisciplinary projects.
Fondazione Cariplo allocated €12 million for this three-year project designed to establish a research-friendly environment favoring the professional development of young scientists included in leading research teams working on collaborative research projects at state-of-the-art labs. These are in fact key preconditions to attaining world-class scientific results.
The Nobel project is centered on biomedical research, a branch of science that is going through a very exciting period and promises significant success in terms of disease diagnosis and treatment. In this area, breakthroughs require investing in enabling factors, i.e. human capital and laboratory equipment, that ultimately result in research teams' increased scientific productivity.
The innovativeness of the NOBEL Project
The innovative aspect of the project is its emphasis on fostering cooperation among various Lombardy-based research teams and organizations, as well as giving the scientific community easier access to instruments and technologies, and promoting world-class, multidisciplinary career paths for young scientists.