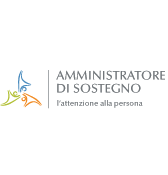 The Office for the Coordination of Regional Volunteer Work Services, the Management Committee of the Lombardy's Volunteer Work Fund, and Fondazione Cariplo, in cooperation with Lombardy's Regional Government, Ledha Association and Oltre Noi… La Vita Association launched the Guardianship Project to promote and enhance guardianship in Lombardy in line with the principles of Statute 6 of 2004.
A guardian is a figure that represents and acts in place of a person who cannot care for his or her own affairs due to illness, physical or mental disability, including partially or temporarily.
Unlike incapacity that deprives the individual of the right to care for ones' own person or affairs, this new figure is centered on the individual and his/her history, difficulties, needs and aspirations.
Guardianship is a flexible, personalized legal instrument whereby the powers to represent, act on behalf of and/or assist an individual are established on a case by case basis and are proportional to the severity of the case.
The multi-year guardianship project entailed two steps. Step one consisted in the review of the degree of implementation of Statute 6/2004 in every and all Lombard provinces in order to find out what actions had already been taken and prepare province-wide action plans to make reliance on this legal figure widespread. Step two consisted of the implementation of the province-wide action plans outlined in the previous stage.