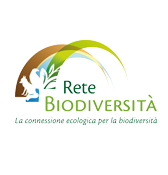 Biodiversity Network - ecological corridors to protect biodiversity is a project launched by Fondazione Cariplo to take tangible action for the protection and conservation of the natural environment and wildlife through the creation of ecological corridors in natural areas rich in biodiversity. The Foundation's partners in this project are the Varese Provincial Administration, Lombardy's Regional Administration and LIPU (Italian Society for the Protection of Birds).
The project's main goals are:
• creating ecological corridors between protected natural areas;
• identifying and pilot testing the process, policies and operational mechanisms needed for the implementations of such initiatives;
• informing and raising awareness among the population and policymakers of the importance of ecological networks for the protection of biodiversity and the need to include them in development planning.

The initial feasibility analysis led to the identification of two ecological corridors (see map, 20 MB) which connect the Campo dei Fiori Park and the Ticino Valley Park passing through Lake Varese, Brabbia Marsh, Lake Biandronno and Lake Comabbio. In-depth analyses of the areas and their habitats have been conducted for the development of each ecological corridor (see the reports and facts sheets).

The local administrations have signed the Memorandum titled "Towards the Network Agreement" whereby they committed to preserving the sections of the Ecological Corridor falling within their jurisdiction and to proceeding to the final Network Agreement, i.e. the deed setting forth the commitments and duties of all signatories in relation to the execution and operation of the ecological corridors covered by the partnership.
The Conference titled "Vive solo chi si muove (only if free to move they will survive) – Ecological networks for the preservation of biodiversity – scientists, policy-makers and citizens debating the issues" (see the program) held at Ville Ponti in Varese, Italy in March 2012, provided a splendid opportunity to circulate information about the project's work. At the conference a scientific publication on the project's approach was distributed to attendees.

The second step of the project (underway) entails the execution of the actions identified by the feasibility analysis, mostly reduction of habitat fragmentation and other preservation actions. These actions fall within the Life+ Natura "TIB – Trans Insubria Bionet" project for habitat preservation in the Insubrian Alps –Ticino Valley ecological corridor which received significant funding from the European Commission in July 2011.